Sun Travel Discounts? Hope So.
Use Bathroom,
Get Coffee,
Settle In,
Read
BY BUCK QUAYLE

Sun Travel Discounts?
The purpose-I hope-is to give discount vacations to everyone who subscribes to my ... no, wait. Let's open this up. For now, why don't you just read on down the page.
You may find something of great personal value. If not today, then perhaps this month. Or the next. Or the next. Or the next.
This world-wide economic meltdown is opening up many discount travel options including Hawaiian resorts and Caribbean flings. I have been offered some and I trust you will too.
If you were watching an old clip of the Beatles on television-you would expect them to act like the Beatles-would you not? Well, you're reading something by an old The Lahaina Sun reporter. So let me act like it.
Let's, you and I, start by attacking (investigating) the very people I want to send you these discount vacations. Why? Because they need it.
They have received a lot of bad press. You can check out Ripoff Report.com to verify this. However, I've also done this for you. I have been looking to find the most effective, damning attack on this company. I also wanted-in the name of fair play-to present the best rebuttal. Fortunately, I found both, together.
There was a surprise in this for me, however. When I went back for a closer look-the original complaint writer had, in effect, apologized in a follow-up letter. This led me to believe that perhaps there was some hope for this discount travel association called....
Coastal Vacations.
The complaint is from Gene, no last name given, from Largo, Florida. It was submitted on 2/18/2007. You may want to use the bathroom, and get a cup of coffee, before reading on.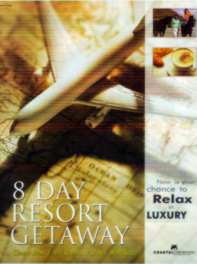 ---
Coastal Vacations Magic Act
All Smoke and Mirrors
BY GENE
I joined Coastal Vacations for their vacation package. I was interested in using their complimentary cruises and complimentary vacations as incentives for customers to purchase products/services from businesses. Their package also included internet shopping sprees, free gas cards, airline discounts, and coupons for dining and groceries.
I ordered Airline Discounts and paid $6.95 for shipping and handling. I received a booklet with $2000 worth of checks from myflightchecks.com. The checks are good only if you book your flight through them. I checked further to no avail because the company was not in business.
I ordered the Free Gas Card and paid $6.95 for shipping and handling. I received a $100 Free Gas Card with instructions of how to get your $100 in free gas. For example, go to freegasvouchers.com and select the trail offers you want to participate in. For each offer completed, you will receive a minimum of $10.00 in free gas.
Here's where the smoke and mirrors comes in. Coastal Vacations consists of web sites that are available to anyone. The member number that you receive with the package is unnecessary, because there are no sites where coastal members are given a unique discount and in all cases you are asked to spend more money to obtain vacation vouchers and member benefits. The vacations that are offered are on a space available basis. One company, SIresorts.com reported that they have only one property available in the Florida Keys, but every now and then a vacancy will occur. I should keep watching and since the site is in 'Real Time', when it becomes available, it will show up.
The 'Cruise Card' is a travel agency. The Free $1000 Internet Shopping Spree is a Website that offers free merchandise, but you pay shipping and handling based on the posted value of the merchandise.
The 80% discounts on Condos and Time Shares is available to anyone through Travelnow.com. To get the discount, you have to be ready to travel now.
Hotel and motel discounts of 50% are available off the Highest Retail Rack Rate and in most cases are available on Week Ends only through Enjoyaccess.com.
Bonus Cruises have a processing fee and port charges that are not charged if you book a cruise directly with the cruise line.
Complimentary mini-vacations are offered through Unlimitedtravelservices.com. To get a vacation voucher, you send in $20.00 and your request. I paid $23.00 and requested a hotel in Biloxi, Mississippi. I have not heard anything and cannot get them to answer my e-mails. Here again, the Coastal Membership number means nothing.
I think I've made the point that the Coastal Vacation Product is non-existent and is nothing but smoke and mirrors. Coastal Directors are making money off the promise of easy money and the hype that comes with it.
---
Now comes the rebuttal by Michell Porter. The two letters, taken together, are rather interesting. I think.
---
The Coastal Membership is Comprehensive
BY MICHELLE PORTER
Coastal Synergy Group
La Salle, Michigan
I am a member of Coastal Vacations (just over 1 year). This membership is very comprehensive and does take some time to learn how to best use the package.
The main benefit to the membership is in the accommodations, but there are plenty of discounts on ski, golf, theme park, recreation, camping, theme parks as well. (STAT)
The author says that these are available to anyone, which is incorrect. There are some discounts that others could locate if they know where to look, so providing that information has some value. The goal is to get the best possible pricing on travel, right?
However, the 3 Day, 2-night vacation stays for taxes-only are not on a site for anyone. I used one of these last March in Orlando and paid the $6.95 to order the vacation from the shipping center, then $12 per night (room taxes only). Our cost would have been $65 PLUS the taxes. Some of these do also require an additional $20 processing fee, but it's still a bargain. These are for hotel stays in major mid-scale chains like Ramada, Choice, La Quinta, AmeriSuites, Howard Johnsons, etc. These are also pretty much available primarily in major vacation destinations.
These vacations are promotional, so are subject to availability, however, the Board of Directors contracts with many different vendors, so often if you cannot find availability with one, you can with another. It is more challenging to use some parts during peak season such as Christmas or Easter week, but I have heard from many people who have found availability during those times. One of our members got a condo in Maui last Christmas at about 1/3 the cost of regular pricing.
It's important to understand that resorts, hotels, cruise ships would rather fill rooms and have people spending money in their restaurants, bars, gift shops, etc. than have empty rooms. This is where the membership stems from...filling rooms. Obviously if it is peak season and they can fill to capacity at their regular prices, they would not honor complimentary stays at that particular time.
I have given these mini trips as gifts. I donated 3 to a fundraiser in November and these trips brought $625 in the silent auction. The package is great for both fund raising groups and for small businesses to use as promotions.
The SIRewards must be used with a code to access the discounts.
The Access card must be used with a member code to access the members-only discounts. I have used this twice and received off my hotel room, once at a Wyndham and once at the Safety Harbor Resort and Spa.
We were able to receive 50% off Toledo Symphony tickets last year because they participate in the Access program.
There are about 8 condo vendors who participate, giving us some excellent pricing on week-long condo stays in timeshare resorts with NO timeshare tours required. Again, this is a way for these resorts to fill vacant rooms. We can find deals as low as $300 for an entire week! Some will be last minute and others you can plan ahead.
The Quest Card is one of the memberships and not available to anyone without a member number.
Understand that Access and Quest are discount cards that are PART of the Coastal membership. We are not the sole group that uses these. This is why if you call a company that participates with Access, they'll need your Access number, not your Coastal number, etc. Same with SIRewards.
Many of the vendors are licensed, bonded travel agencies. The author seems to think that is a negative.
On the cruises...when you book directly with the cruise lines, you pay the port fees, taxes and gratuities, but they are quoted in the price, so for example, in the level 1 package, there is one Carnival or Royal Caribbean cruise included. Our cost is about $200 per person for these fees. If you search online for the cheapest price on the same cruise, you'll generally find about $500-1000. Pretty good deal in my book. Also note that if you've ever won a cruise in a sweepstakes, you'll likely pay the port fees, taxes and gratuities plus some processing fee. The actual accommodations are complimentary.
Last, the Board of Directors looks for additional things that just add some additional value to the membership. The Gas card is one of them. You would not take advantage of an offer that didn't interest you to get the gas rebate, but if it's something you'd use, it may be worth doing.
The travel industry is very competitive. Things change rather quickly. Our board works to find the best values they can for our members and when a particular vendor doesn't live up to our standards, they will replace them. They have been looking to provide some type of air discounts for some time now. Unfortunately, they don't really exist in the marketplace due to the competitiveness of the airline industry since 9-11. I don't yet know what happened with MyFlightChecks.com.
Bottom line, if you learn how to use the membership, you'll find real value there. Mine paid for itself in my first year. If you're using them for incentives for your business, I recommend you offer the 3 day, 2 night stays as your incentives, or if you got the level 2, you can give cruises. Or hold a drawing for the cruise. There are lots of ideas.
The person you purchased your package from can direct you to some live product calls where you can learn more about the details. This may be helpful.
---
Gene is not appeased.
---
Michelle, you've totally missed the point.
BY GENE

I have tried to utilize the vacation package, selected my vacations, sent in my money, and have received nada, zip, zilch, back. The people have kept my money and will not respond to my e-mails and inquiries. There is no one in Coastal Vacations that I can contact that polices these companies.
Also, name one, just one, web site that provides unique benefits for Coastal members only. What does the $1295 for the Level One Package pay for?
---
And the response by Michelle.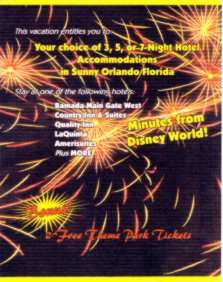 ---
Coastal Is A Comprehensive Package
BY MICHELLE PORTER

Again, the Coastal membership is a comprehensive collection of discount travel benefits with real value. I have not yet found any organization that offers unlimited access to taxes-only vacation stays (without any timeshare tours required) plus the various discount cards. While not totally exclusive to Coastal members, Access is not available to the general public. In other words, you cannot simply go out and purchase an Access card. Certain large organizations participate. Access had a lot of great discounts, particularly condos.
For an issue with a particular vendor, write to the shipping center, NB Management. (Same address as on the vacation order forms.) Be sure to include your Coastal ID number. Attn: Al Romine.
Al is one of the BOD. Your director should have been able to provide you this information. He or she can also provide you with the phone # for the BOD calls. Thursday eve at 9pm EST is the product call. Board member Stephanie conducts this call. I recommend you join this. If your director (the person you purchased from) is part of the Coastal Synergy Group, they can also direct you to our product webcast on Saturdays.
I have had good experiences with my membership so far, along with a one glitch with a vendor that they have discontinued a relationship with. Coastal has also provided me with good income working it as a business.
---
And now the change begins.
---
The Coastal Membership Is Comprehensive
BY GENE

I did some further checking on the MyFlightChecks.com. Go to the website and enter the registration number from your coupon booklet. This gives you access to the site. I found that you can get pricing on hotels, condos, cruises, etc. as well as flights. There is a valid phone number there as well where you can call to make your arrangements. Hope it helps.
---
And, finally, the retraction.
---
Coastal Vacations Is Not A Ripp Off
BY GENE
I made a mistake when I wrote the original Rip Off Report. I was upset because I was not using the vacation program properly and blamed Coastal Vacations when it was the vendors fault. (Those vendors have been dropped and replaced.)
I've found that Coastal Vacations will work with you when you need them. What they say is true, but you have to work within the system.
I saved money and have saved my friends money once I became familiar with the program.
Coastal is everything it says it is, but it is not necessarily everything you want it to be. It saves you hundreds of dollars, but it is not free. It offers thousands of locations, but they are not always available when you want them to be. However, compared with a time share, Coastal Vacations is a steal.
---
Now, Gene says Coastal will work with you but you have to work within the system. What does this really mean?
They sell three packages comprised of different types of travel and lengths of vacations. What they call a Level I, Level II and Level III. They also lump all three in one.
Each of these plans is comprised of different groups of vacations and each has its own rules.
Let me show you an example. Here we have the rules governing the "8 Day Resort Getaway", where you can choose from 3,500 resorts and hotels worldwide. This is from a Level II plan.
This information comes from "Jack From Georgia", a "Coastal Level I Director working on Level II". The Directors are associates, basically self-employed, and like the travel packages, are divided into three levels.
I'll introduce you in more detail to Jack and his wife Betty, later on. As Jack Runge says, "I find nothing unreasonable here. I've read every word."
Me too, Jack. There are eight steps to follow. As follows:
Terms & Conditions
Congratulations! You have been given one of the finest resort getaway awards ever made available by our company. There are a few Terms and Conditions which are very important to you and in the processing of your reservation.
1. This certificate is valid for a 8-Day Resort Getaway for two adults (double occupancy required), aged 21 and over and their guests. Accommodations are inclusive of a hotel/studio/one-bedroom luxury resort accommodations available through www.MyCoastalWeeks.com.
2. Resort accommodations are available year round, subject to availability. All reservations are on a written confirmation basis only. Coastal Vacations makes every effort to provide accommodations on travel dates selected. Coastal Vacations, its affiliates, and/or suppliers are not responsible for delay or cancellation due to nature, strikes, Government regulations, or acts of God. Do not leave for your vacation until you receive written confirmation of your reservations.
3. Reservations may be made with as little as 2 days notice, subject to availability. There is NO advance reservations required for this program. To make reservations or view availabilities, please go to www.MyCoastalWeeks.com.
4. A $189.00 per person, reservation and processing fee for a total double occupancy payment of $378.00, must be made payable to My Free Travel, and will be charged to your credit card upon confirmation. The number of occupants possible will vary with the property selected. Additional occupants may travel for a surcharge of $49.00 per person for the week. Larger 2 and 3 bedroom units may be available for an additional $99 per bedroom for the week.
5. Transportation, transfers, hotel/resort taxes, gratuities, and other non-accommodation expenses are the responsibility of the travelers.
6. Check in requires proof of identity (State ID or Drivers License), along with a major credit card.
7. This vacation incentive package is fully transferable and valid until the expiration date of this certificate. This vacation package is for promotional purposes, has no cash value, cannot be exchanged for cash or promoted to consumers as a retail package, auctioned or bartered, cannot be reproduced, and is void if altered in any way and for residents of states where prohibited by law. This package cannot be used in conjunction with any other Coastal Vacations promotional vacation offer, must be distribuited to consumers as an incentive program, and is not valid for group travel. Once a reservation is confirmed, the reservation is non-cancelable, non-refundable and non-exchangeable.
8. Coastal Vacations is not to be held responsible for any act of God, and/or any other circumstances beyond its control, causing the accommodations to become unavailable. Coastal Vacations, its Affiliates, agents, and/or suppliers are not responsible for any statements, oral or written, not contained in this package and expressly disclaim all responsibility for loss, damages, injury, or delay to property or persons due to any causes occuring in relation to a vacation package or otherwise. All participants waive any liability claim against Coastal Vacations, its affiliates, agents, and/or suppliers for consequential damages of any kind. No implied warranty of merchantability, fitness for a particular use, or any other type is made. All tickets, coupons, vouchers and certificates are subject in all respects to the foregoing and to all conditations under which any transporation or other services are provided. All terms and conditions are subject to change without notice. Damages, if any, are hereby expressly limited to the amounts paid to My Free Travel by customer.
Coastal Vacations would like to express our appreciation in having the opportunity to serve you and yours and wish you a fabulous time during your vacation.
WHEN MAKING YOUR CONFIRMATION, ASK YOUR RESERVATIONIST FOR THE LATEST SPECIALS SUCH AS DISCOUNTED CRUISES, CAR RENTALS, AIRFARE AND OTHER SPECIALS.


What can we complain about here?
What can we complain about here? Nothing-if you received, or demanded, this information beforehand. Then you either agree and buy or you don't. You accept the conditions or not. It's your-fully aware-choice.
But notice: if you are 20 years-old, you can't go on this trip. If you want to travel alone-you can't. If your guests are under 21-they can't go. Without written confirmation-you don't travel. If there is a strike-no trip.
With one day's notice-nothing done. Without paying $378.00 for two people-no trip. Without paying an extra $49.00 for each quest per week-sorry. Larger bedrooms-another $99.00 per week or crowd together. Transporation, transfers, hotel/resort taxes, graduities (tips)-you pay.
Forgot your passport, or State ID, or Drivers License? You don't travel. Don't have a major credit card? You also don't travel. Once confirmed-that's it.
Oh yeah, have a nice trip.
Upon reflection, then, who really gains the most from such a trip? Couples, over 21, without children or young guests, traveling together, who live in either California or Florida, since most cruises leave from ports in these states. Also, retired people who can travel at any time (sometimes with a first, second and third choice) or those self-employed who can do the same. If you have an internet business-this would be ideal-if you must work during the trip. Or at least check email.
I've read of people spending about $535.00 on such a trip which may cost-without discount-between $1,500.00 to $2,000.00. They have saved over $1,500.00, when all is said and done. If you take one or two such trips per year for twenty years-well, you do the math and change the variables.
Notice that you must meet the conditions, work within the system, and spend hundreds of dollars to save many more hundreds of dollars. You may save thousands, in fact. The more you travel, the more you spend and save-both.
I would say, let the buyer beware. Understand and agree to exactly what your money buys. Do your Due Dilligence. Be careful. Check. Don't rush.
Everyone seems to love the cruises. Apparently, about 60 of the best, most reliable companies in the world are participating. They don't want empty ships and resorts-and they know you'll spend money along the way.
Coastal Vacations has been in business for over 13 years. On the other hand, so has the mafia. Kind of kills that longevity argument, doesn't it? "They must be good, they've been in business for 13 years." Still...they have.



OK-While we're at it. Let's look a little more.
You've just seen what's necessary to take the "8 Day Resort Getaway". You agree or you don't. You meet the conditions or you don't. But that's only one type of trip. Let's look at some of the others from a Level II package.
There's "Your Dream Vacation" which is for 8 days and 7 nights at a condominium. This may be taken in the northeastern United States. Namely: Connecticut, Delaware, Maine, Maryland, Massachusetts, New Hampshire, New Jersey, New York, Pennsylvania, Rhode Island or Vermont. Or Canada. Including: Alberta, British Columbia, Manitoba, Ontario, or Quebec. Or Mexico-with about 50 cities listed. Or-my favorite-Hawaii. Including the islands of Hawaii, Kauai, Oahu and Maui. On Maui, you can stay at Kihei or Lahaina.
Under Terms and Conditions, I'll only quote the beginning: "This offer provides standard condominium accommodations for up to 4 persons in a one-bedroom unit, and requires payment of US$19.00 per person per night (minimum two [2] persons) for taxes, maid service and administration fees for a minimum of seven (7) nights. The maximum retail value is $1,500-$2,000. Deluxe, two bedroom and non continental US condominiums are subject to availability for an additional fee. (For information you may call (888-331-3331 ext 1). Please make payment by check in US funds payable to WORLDWIDE TRAVEL CENTER on a US bank. No pets."
This illustrates the changing conditions for each type of vacation trip.
There is also "Your Mexico Getaway" (with 60 days advance notice). "Disney World Florida Holiday Vacations" with a choice of 3, 5, or 7 night hotel accommodations in Orlando. There is a 30-day notice and its for people 18 years old and up. There's a "Carnaval Cruise or Royal Caribbean Cruise". This may be either 3 nights with $80-$120 port fees per person or 7 nights with $150-$180 port fees per person. Plus another, either, $50 or $75 per person, as a processing fee.
There is yet another: "Your Resort Condominium Awaits" for 7 days and 7 nights-with over 150 destinations including the United States (and Hawaii), Germany, India, Thailand, Canada, Australia, Hungary, Spain, Malaysia and more. This vacations requires you to choose 3 dates to travel with at least 45 days between choices. There are refundable deposits of $50, etc.
I have one more example to share. It's called "Time For Fun". A 9 days 8 nights w/cruise Bahamas/Orlando/Daytona Beach Getaway. There is a $148 processing fee per person, with a choice of 3 dates with 30 days between choices and 60 days before the first date. And so forth.
With this, I believe I've at least given a good general idea of how this discount travel service works.
If you find yourself interested-you might well want to have all such details in your possession before buying. This should go a long way towards eliminating misunderstandings.
To Be Continued
A Form Will Soon Appear On This Page
Look!!! : Here it is!!!
When in doubt-fill it out.
Use it or lose it!



The Maui Lahaina Sun:
News, Alerts and Offers



Sign up now! Why? Time-Sensitive Offers and Discounts. That's why!
Neither you nor I know when something may become available. Fast, slow, forever or never.
If you're on the list-you will know immediately.
This is sending your ships out-so that they may come in!
This is a possible Second Honeymoon with a Huge Discount!
Or a First or Third Honeymoon. Or "just" a fantastic single person's vacation on a tropical beach in a resort you thought you could never afford!!!
This is the shine of the sun, the stretch of sails, bronzed bodies, warm sand and the lap of waves.
"You look so beautiful against the red sand beach...the black sand beach...the white sand beach..."
Send your ship out!!!



To Top