Best Maui Restaurants As Voted By The People Of Maui In 2007
BY BUCK QUAYLE
This initial list of The Best Maui Restaurants as voted by the people of Maui is from the Maui News annual reader's poll. The ratings change annually-and you can check the Maui News website for updates-but,in good part, the list is also timeless.
Just the other day, in 1970, Don and Sharm Graydon were telling me about this great French restaurant called Chez Paul. Not only was the French food good, but the restaurant,itself, was perhaps the best on Maui. Very expensive, but worth it.
Others, such as the Rusty Harpoon, were advertising with us every week. The owner wanted tourists to think they had to visit during happy hour.


Best Overall
Waterfront (Maalaea)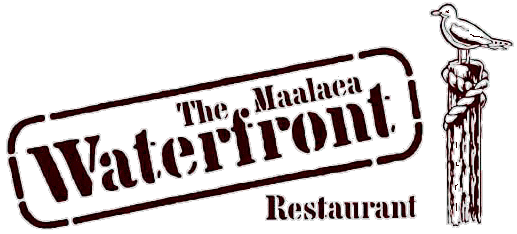 (David Paul's) Lahaina Grill (Lahaina)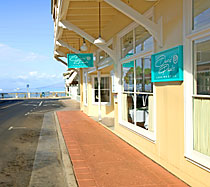 Mama's Fish House (Paia)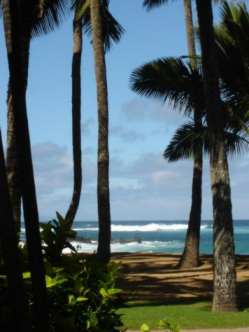 Best New Restaurant
LONGBOARDS (kaanapali)
Flatbread Company (Paia)
Genki Sushi (Kahului)
Best Chef
BEVERLY CANNON of Haliimaile General Store & Joe's
Mark Ellman of Mala Ocean Tavern
Lyndon Honda of Old Lahaina Luau
Best Ambience
SARENTO'S ON THE BEACH (Kieki)
Mama's Fish House (Kuau)
Old Lahaina Luau (Lahaina)
Best Value
DA KITCHEN (Kihei & Kahului)
Koho's Grill and Bar (Kahului)
Aloha Mixed Plate (Lahaina)
Best Service
DAVID PAUL'S LAHAINA GRILL (Lahaina)
Roy's (Kahana & Kihei)
Waterfront Restaurant (Maalaea)
Best Steak
RUTH'S CRIS STEAK HOUSE (Wailea)
Makawao Steak House (Makawao)
Outback Steak House (Lahaina)
Best Seafood
MAMA'S FISH HOUSE (Kuau)
Waterfront Restaurant (Maalaea)
Buzz's Warf (Maalaea)
Best Hamburger
COOL CAT CAFE (Lahaina)
Koho Grill & Bar (Kahului)
Cheesburger in Paradise Maui (Lahaina)


Best Wine List
SON'Z AT SWAN COURT (Kaanapali)
Roy's Kihei (Kihei)
Waterfront (Maalaea)
Plantation House (Kapalua)
Best Resort Restaurant
WOLFGANG PUCK'S SPAGO (Wailea)
Ferraro's Bar E Ristorante (Wailea)
Longboards (Kaanapali)
Best Meal On The Green
CAFE O'LEI (Dunes at Maui Lani)
The Seawatch Restaurant (Wailea Emerald & Gold)
Mulligan's on the Blue (Wailea Blue)
Plantation House Restaurant (Kapalua Plantation)
Best Happy Hour
MOOSE MCGILLYCUDDY'S (Kihei & Lahaina)
Kahului Ale House Sports Bar & Restaurant (Kahului)
Rusty Harpoon (Kaanapali)
Compadres Bar & Grill (Lahaina)


To Go From Best Maui Restaurants To The Maui Of Yore-Click Here


To Go To Maui Restaurants Continued-Click Here


To Go To More Maui Restaurants-Click Here


To Go To Maui Goodtime Guide-From Best Maui Restaurants-Click Here


To Go To Bad Beards On Maui-Click Here


To Go To Week On Maui-Click Here