Don Graydon Maui Commentary
DON GRAYDON MAUI COMMENTARY
Which do you prefer: slum housing you can afford or adequate housing that you can't?
That's about the only choice you have around Lahaina.
No houses are available, unless you have $400 a month or so. And the apartments either are old and decaying shacks or new and dismal shoeboxes.
Some corporate and government attempts are being made to improve the situation-but an actual solution is light years away.
When I first came to Lahaina a year and a half ago, my wife and I lived on our boat out of pure necessity. After five months, we very luckily found a house we could afford. If we lost it, we'd be camping out again.
What have been your experiences with housing in Lahaina? The Sun is concerned with the housing crisis and would like to publicize examples of the problem. Please let us hear from you.
---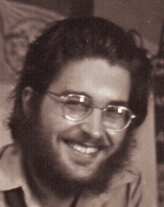 Lahaina Sun reporter Buck Quayle was kicked out of the Hawaiian Sugar Planters' Assn. conference at Kaanapali last week. The press is not wanted, said Karl Berg, HSPA president.
While the HSPA has the right to give the boot to whomever it wishes, the group showed poor judgement in refusing a representative of the public an opportunity to report on the important guest speakers.
These included Fred Erskine, chairman of the State Board of Agriculture; John Craven, head of Marine programs at the University of Hawaii, and the State's environmental chief, Richard Marland.
Perhaps by new year the HSPA will decide it has nothing to hide-and that the public has much it could learn-and will open its annual neighbor island session to the press.
---
I had a brief discussion-enlightening and discouraging-the other day with a member of the Maui Police Dept.
He was unhappy with an article in the Oct. 27 Sun that spelled out some of the rights of an arrested person. He seemed to feel the article gives "aid and comfort" to the enemy and helps criminals defeat the good intentions of the police.
He failed to realize it also performed the admirable task of informing persons of some of their basic rights as American citizens. If the exercise of these rights makes the work of the police more difficult, so be it.
I have been favorably impressed with the performance and conduct of Maui policemen. I'm not so impressed with this sort of outlook.
---
DON GRAYDON MAUI COMMENTARY
Last week I was nearly killed (again) as I rounded a corner on the pali highway between Olowalu and Maalaea and found a car in my lane-coming toward me.
Good luck again prevailed. The car returned to its lane after overtaking another vehicle. But the luck can't last forever.
That's why I'm happy to see the County Council has proposed construction of turnout lanes around the pali for slow motorists. They are long overdue.



To Return From Don Graydon Maui Commentary To The Maui Of Yore-Click Here
To Go To Newspaper Update-From Don Graydon Maui Commentary-Click Here
To Go To Maui Beaches-Click Here
To Go To Lahaina Sun Misquote-Click Here
To Go To National Geographic-Click Here
To Go To Interisland Ferry-Click Here
To Go To Maui Car Rental-Click Here