The Same Old Thing- Or Almost That
Update by Julieta Quayle
When everyboby was losing faith, the miracle happened : on February 27, 2009, the Certificate of Need for the building of a hospital in West Maui was finally approved and granted to developer Brian Hoyle and his business partner Joe Pluta. The so called "Maui Hospital and Medical Center" or "West Maui Community Hospital" was to be a 50,000 square-foot hospital to be built in Kahului, at the estimated cost of over U$45 million dollars. Well worth it.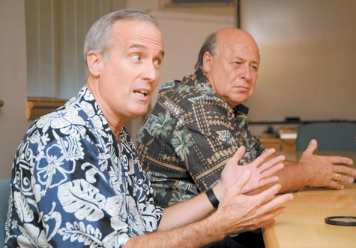 Brian Hoyle and Joe Pluta

Latest news:
Last June 12th.,2011, the plans stalled as a consequence of a split between the business partners. Allegedly, developer Brian Hoyle lost his financial backing and stated he could not face the State requirements, but says he is still planning to develop his own projet on a 15-acre-area nearby. After all, he is the one who holds the so called hard-to-get Certificate of Need. His once partner, Joe Pluta, is meeting with other interested groups to keep the project alive, with the support of The Lahaina Civic Center. Meanwhie, West Maui can only hope against hope that eventually, there will be a/some/any hospital built on this side of the island.





Below you can read the original story writen in the seventies by Buck Quayle and see a recent picture of Maui Memorial Medical Center, the only big hospital in the island of Maui to attend to emergencies and acute conditions. Founded in 1884, it was absorbed by the County of Maui in 1927. In 1952 it had 140 beds. In 1956, when the plantation hospitals in Paia, Puunene and Lahaina closed down, it became the only reference on the island.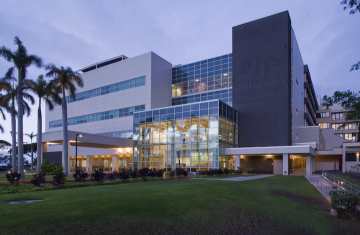 Lahaina Hospital: Pros And Cons
Thirty-Six Years Of The Same
Bla-Bla-Bla
BY BUCK QUAYLE


Hospital claims and counter claims flew fast and furious over the proposed establishment of a private facility for Lahaina during a public meeting in the Kam III School cafetorium last Friday.
At the meeting, chaired by State Rep. Ronald Kondo, five representatives of the State Health Dept., headed by Dr. Walter Quisenberry, met with A.E. Brim and Fred Hilgart of Oregon, who proposed construction of an 80-bed private facility. About 35 West Maui residents attended.
In order to proceed with their plans, Brim and Hilgart must obtain a Certificate of Need from the State Health Dept. The Health Dept.,however, appears reluctant to issue the permit, for several reasons.
According to Brim's estimates, $2.4 million would be required for the purchase of land and construction. Another $500,000 would be needed for equipment and an initial $300,000 in operating capital would be required.
However, according to cost estimates from Robert Joerger, State Health Dept. planner, the proposed 80-bed facility, without equipment, would cost $5 million to $7 million.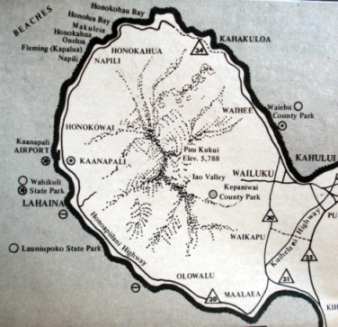 Area Of Maui To Be Assisted By Lahaina Hospital


According to Hilgart, Lahaina now has need for a 50-bed facility. The State representatives feel 25 beds would be adequate.
Hilgart feels that in two years time, an 80-bed facility would not be overly large. Joeger feels the need would not be that great for another 10 to 15 years.
At the present time, all of Maui's needs are met by Maui Memorial near Wailuku.
Hilgart said he has a mainland investor group prepared to provide funds toward construction. The private funds probably would be supplemented with an FHA loan.
The State legislature already had appropriated $400,000 for construction of emergency medical facilities for Lahaina. Hilgart said he feels emergency care can best be provided in conjunction with a small general facility, such as he is proposing.
Hilgart's proposal would be a 40-bed facility coupled with a 40-bed nursing home and extended care. Hilgart currently is administrator of the City of Roses in Portland, Ore.
In an interview following the Friday meeting, one of the State Health Dept. officials said that the State is moving cautiously on the proposal. He said there is some fear that an overly large building will be built, and that the facility may charge high rates and specialize in medical cases which offer good profits.
He suggested the possibility that if it fails to show a profit, it will end up being turned over to the State government.
Regardless of whether a state emergency treatment center or a privately-owned facility is built, it appears the process will involve some three years before any construction is completed. Negotiations are to continue between the Oregon group and the State Health Dept., and additional public meetings will probably follow.



---
HOSPITALS IN THE COUNTY OF MAUI
The following facilities are registered in the county (note: not in the island)
Maui Memorial Medical Center, in Kahului;
Pacific Cancer Institute, in Wailuku;
Hana Medical Center, near Hana Bay;
Lanai Community Hospital, in South Lanai;
Molokai General Hospital, in Hauanakakai, Molokai;
Wailuku Health Center, in Wailuku.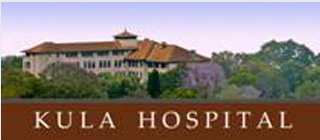 To Return From Hospital To The Maui Of Yore-Click Here


To Go To Hawaiian Homes Commission - Click Here


To Go To Maui Hospital Charges-Click Here


To Go To Maui Cameron Center-Click Here


To Go To Interisland hydrofoil-Click Here


To Go To Rising Cream Sours-Click Here