Maui Community College Walkout
First Act Of Student Protest
Maui Community College Walkout: The Student Code of Conduct provoked a walkout in Maui Community College. In the sixties and seventies, students protests were a must all over the world, from the US to Europe and Latin America. It took some time to reach Maui, but student protests finally started there, all right - although on a more limited basis.
BY BUCK QUAYLE, 1971
What one teacher called the first act of student protest at Maui Community College took place last Thursday.
The occasion was a hearing called by the University of Hawaii Board of Regents to listen to opinions on a proposed Code of Conduct.
About 15 students walked out of the hearing room when Regents Chairman Charles Ota, referring to the proposed code, said, "Whether you guys like it or not, we goint to cram it down you guys throat."
Ota made the statement when a coed who said the MCC student council hadn't been given enough time to develop its own proposal.
"I've been hearing this sort of thing since 1968," Ota said.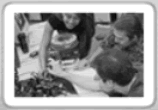 The two other Regents attending the hearing-Monty Richards and John Farias-immediately made it clear that Ota was speaking only for himself.
MCC Philosophy Instructor Will Griffis, referring to the walkout, said, "This is the first act of protest from this college as far as I know."
The Maui hearing was one of a series of meetings being conducted throughout the state to discuss the proposed code. It presents a general statement of the rights and responsibilities of students, faculty and staff, and guidelines for disciplining persons who disrupt the University or college activities.
Stuart Brown, University vice president for academic affairs, speaking in defense of the document, said, "The University of Hawaii has been lucky so far in having no mass disruptions. If, however, we wait too long, it will be too late to deal with them. This code sets a mimimum standard for everyone.
"It is trivially true that all codes are repressive. I say trivially because in this case it is. It becomes important when they suppress dissent. This is not true here."
However, opposition to the code appeared to be strong and varied among the 50 persons at the hearing which lead to the Maui Community College walkout.
George Simson, assistant professor of English at the University of Hawaii, flew over from Oahu to present the objections of the Governance Committee of the University of Hawaii Council.
This group, organized last year, consists of 46 members drawn from the students, faculty and staff of the University and its various community college campuses.
The group is asking that the proposed code of conduct not be adopted until a review is made of the system of university governance.
Simson argued that the proposed code is not democratic, and does not provide equal protection under the law. He said the wording, "impermissible behavior", in the code is too vague. He claimed the code would interfere with freedom of the press, add to the bureaucracy of university life and subject persons to "double jeopardy".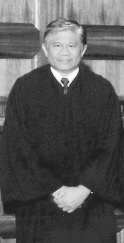 Simeon Acoba, attorney for the Regents, said some of these assertions would not necessarily stand up in court. He was not specific.
Dr. Douglas Field, MCC Spanish instructor, criticized what he called the negative, admonitory tone of the code. He also said the code "rambles".
Student Glenn Padua ripped up a copy of the code after telling the Regents:
"Well, look, man, I can't relate to it. It should be in simple English. I can't understand it. I talked with a lot of other students and they felt the same."
MCC carpentry instructor B.J.Kim said he belived the conduct issue is a problem of the Manoa campus on Oahu, and not the Maui campus. "Civil authority can take care of the legal problems," he said. "Why is policy always used against people, not to help them?"
Maui Community College Walkout




UPDATE 2008, from Maui Community College Website
Examples of Code of Conduct Proposed for Students
Dress Code for Career Shadowing Students
1. School attire
2. Name tag
3. Shoes with closed toes and heels/ socks (running shoes is fine)
Grooming Standards, for Dental Students
1) Appropriate hairstyle, neat and clean, and if past your collar, must be tied back from the face and put up if it is flowing. It is preferable for male students to be clean-shaven. Beards and mustaches must be clean and neatly trimmed.
2) Conservative use of make-up shall be used in the clinical setting.
3)Perfume and flower scents (ornamental and lei) can be irritating to some patients and should not be worn.
4)Personal hygiene (bathing, oral care and the use of non-scented deodorant) is essential to avoid unpleasant body odor.
5.) No body piercing, including oral cavity or tattoos may be visible when in the clinical area.
Career Shadowing students must meet the above standards to participate.
STUDENT RESPONSIBILITIES AND CODE OF CONDUCT STUDENTS WILL NOT:
1. Leave the classroom or clinic prior to scheduled departure time without receiving permission from the appropriate instructor.
2. Use or abuse substances that impairs physical, psychological or mental ability.
3. Pose a danger to student or patient safety in the clinical setting.
4. Conduct personal business while in the clinical setting. STUDENTS WILL:
1. Follow rules of common courtesy. Courtesy to everyone is essential: instructors, patients, employees, peers, etc.
2. Follow instructions effectively and with a positive attitude.
3. Turn off cell phones or switch to no-auditory mode.
4. Abide by all college policies regarding acceptable behavior.



To Return From Maui Community College Walkout To The Maui Of Yore-Click Here
To Go To Maui College-Click Here
To Go To Maui High School-Click Here
To Go To Maui School Begins-Click Here
To Go To Maui Youth Center-Click Here
To Go To More Maui Projects-Click Here
To Go To Three Maui Arsonists-Click Here