Lahaina Petting Zoo
Gets Brush Off
BY BUCK QUAYLE


Lahaina Petting Zoo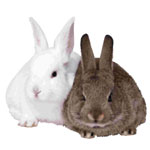 Tentative plans for a children's "petting zoo" in the Lahaina Market Place have been canceled by owner Higgens Maddigan, following circulation of a petition protesting the project.
About 40 persons signed the petition to exclude the Lahaina Petting Zoo.
The three-paragraph petition, drafted by Tomio (Loly) Nakamoto of the nearby Nakamoto Art Studio, objected to animals within the business district. The problem of possible odor also was mentioned.
The petition stated that the signers, apparently residents of the areas near the market place, had no objection to the general idea of a small zoo-but didn't like the location.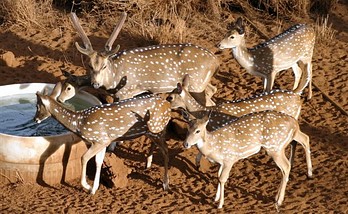 The Market Place is located in downtown Lahaina at the corner of Front Street and Lahainaluna Road.
Maddigan expressed regret over the opposition, which he felt unjust. After learning of the petition, he contacted Chris Hart of the Maui Planning Dept. and asked that his zoo proposal be removed from the agenda of the next meeting of the Maui Historic Commission.
Hart indicated that even without the petition, Maddigan might have run into problems. Hart said regulations governing the Lahaina historic district do not provide for the boarding of animals.
At last month's commission meeting, when the zoo was initially submitted for approval, the proposal was denied. At that time, commission member Shuji Seki voted against approval. Without his vote, a quorum of five, needed for passage, was not reached. State Health Dept. representatives offered no opposition to the zoo.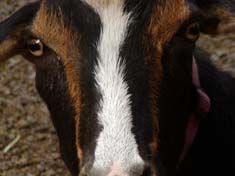 Petition signer Robert Kelsey said principal complaints included fears of increased numbers of flies and ants, and of ordor and noise, especially at night.
Deputy State Veterinarian Dr. Joseph Sample, who was consulted by Maddigan, said he "did not understand opposition in the first place. If handled correctly, it shouldn't be noisy or dirty, just fun."
"I am convinced Maddigan is a community-minded man who would dispose of the animals quickly should any unlikely problems arise," Sample said.
"You know," Maddigan said, "with my proximity to the zoo, I would be the first one to be affected if there were any problems. I would be foolish to put on a free exhibit that would hurt my business.
"Perhaps the name zoo is misleading. As a maximum I planned to have three sheep, three goats, three rabbits, one deer and one burro; all baby animals that kids could pet."



To Return From Lahaina Petting Zoo To The Maui Of Yore-Click Here
To Go To Brief Maui News-Click Here
To Go To Front Street Lahaina-Click Here
To Go To Maui Restaurants Continued-Click Here
To Go To Maui Goodtime Guide-Click Here
To Go To Maui Beaches-Click Here
To Go To Mala Wharf-Click Here
To Go To Whales-Click Here